Watch
entry for blue contest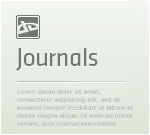 Blue contest, 3000 points give away!New contest, :devaoao2: & me :devlieveheersbeestje: are holding a contest again. :boing:

Contest theme What do you have to do.
Take a photo of something, it must mainly contain the color :bulletblue: blue :bulletblue: Let's say around 80% of your photo has to have a blue color. You don't necessarily have to photograph something that's blue.. you can also  edit it in a program, like photoshop. You may choose the subject yourself! Still life, flowers, landscapes.. every photography category  is welcome.

Fav this article if you want to participate in this contest, so we know that you are in! :aww:
Folder with entries here
action used
[link]
by

with some extra blue gradients and color balance layers.
© All rights reserved.
My work may not be copied,reproduced, edited, published, transmitted in any way without my written consent.


its awesome!
Reply

I think this photo is really creative! You did a wonderful job dear

Reply

Absolutely wonderful! You're an amazing photographer.

Reply

Awesome! Love this idea so much. And you worked it out very well.

Reply

thank you so much my dear

thought I'd try something new (not what I wanted at the start, but the smoke was quite nice so I ended up going with that)
Loving your new photographs ,very vibrant and refreshing

Reply

Llevo un rato mirando la foto ,para descubrir lo que es ,aun sin saberlo al 100x 100 me agrada muchisimo ,la imagen ,muy sutil hayzi
Reply

beautiful

,
Reply